Inside the world's largest number portability registry
The Telecommunications Act of 1996 mandated that consumers had the right to keep their telephone number when changing Service Providers. Today that process, known as Local Number Portability (LNP), seems simple and seamless. That's because consumers don't see all the complex behind-the-scenes work that makes it possible.
The system that makes LNP work for virtually all U.S. telephone numbers, including wireless, wireline and VoIP, is known as the Number Portability Administration Center (NPAC). Since the NPAC contains proprietary data from thousands of competing Service Providers, access to NPAC data is limited to specific, permitted uses and is available only to authorized NPAC users.
What is Local Number Portability (LNP)?
Image
How LNP came to be
Local Number Portability (LNP), which was mandated as part of the Telecommunications Act of 1996, gives consumers the choice and convenience of keeping their wireline or wireless telephone number when switching from one Service Provider to another. Number portability was designed to increase competition among Service Providers, stimulate demand for telecommunication services, reduce prices for consumers and encourage technology innovation. 
The history of LNP in the United States and its expansion from wireline to wireless to VoIP can be seen in a detailed timeline.  
Image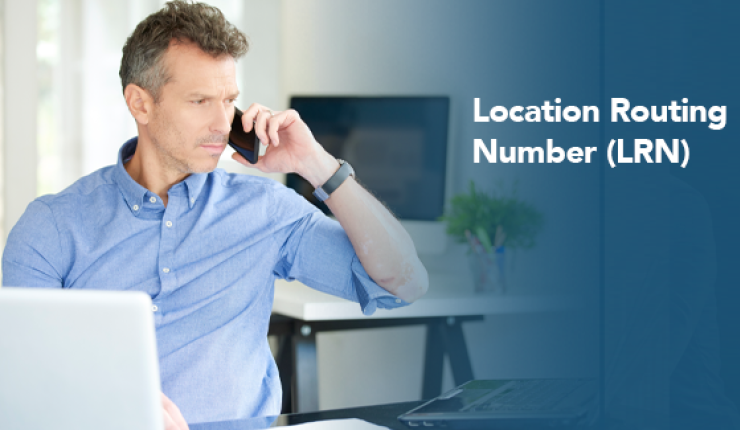 How portability works
With the introduction of portability, telephone numbers were able to be switched between Service Providers. To ensure the correct routing of calls, a new way of determining the network address of the serving switch was needed. This led to the creation of the Location Routing Number (LRN), a unique 10-digit telephone number assigned to each switch, which makes LNP possible. 
There are three reasons a telephone number might need to be ported and seven steps in the porting process.
iconectiv's role with the LNPA
As the authoritative partner of the communications industry, iconectiv's has intimate knowledge of the intricacies and complexities of creating, operating, and securing the telecommunications infrastructure for Service Providers, regulators, enterprises and content providers. 
As the Local Number Portability Administrator (LNPA) for the United States, iconectiv manages the nation's Number Portability Administration Center (NPAC), the largest system of databases of ported telephone numbers in the world. The U.S. NPAC includes approximately 1 billion telephone numbers for ~1600 Service Providers and Providers of Telecom-Related Services (PTRS).
As the LNPA, iconectiv is responsible for providing the critical data that:
Image

Facilitates the porting of telephone numbers
Image

Facilitates mass changes, such as location routing number (LRN) transfers
Image

Distributes ported number information to Service Providers for their network administration